About Your Dentist
Matthew J. Kirlough, DDS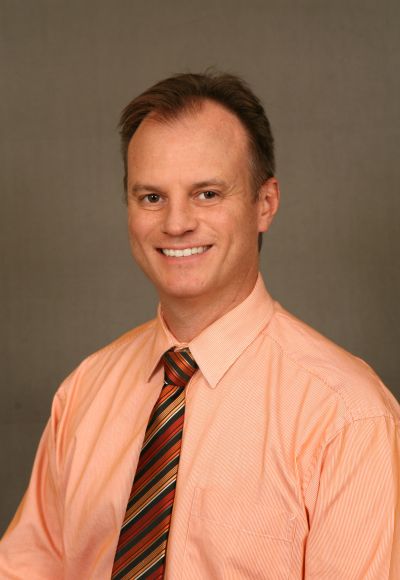 "My mission has always been to treat everyone like family in an open, positive and flexible manner. I want my patients to feel welcome in the office and most importantly, calm and comfortable in my dental chair. I strive to provide my patients with quality oral health by staying up-to-date on the latest techniques in the industry and attending continuing education courses."
Education
Ohio State University College of Dentistry Columbus, Ohio
Continuing Education & Professional Memberships
Dr. Kirlough spent 16 years at Metro Health Medical Center as a resident, Chief resident and attending dentistry, Director of the General Practice Residency program and lastly Vice Chairman for the Department of Oral Health. He is a former President of the OSU Dental Alumni Society where he served the College of Dentistry for 7 years on the alumni society board. Dr. Kirlough is an active member of the American Dental Association, Ohio Dental Association and the Greater Cleveland Dental Society, where he currently serves as a Board Trustee.
Life & Hobbies
Dr. Kirlough's greatest accomplishment is his family. He is happily married to his wife, Renee, whom is a 5th grade school teacher in the Buckeye Local School system. They have three children, Brianna, Olivia, and Alex. When not watching his children and wife in their sporting activities, Dr. Kirlough follows all Cleveland sports teams and Ohio State University athletics. Whenever he can find time, he loves to hunt, fish, camp and get involed in any outdoor activities. His favorite place to visit is the island of Aruba where his family tries to vacation once a year. He is also an active member in the community. Dr. Kirlough was born and raised in Brooklyn, Ohio where he is still a member of the Brooklyn Kiwanis and supports their efforts to improve his hometown. A resident of Valley City for the past decade, he and his family are members of St. Martin of Tours church. He is a member of the Knights of Columbus at St. Martin's and is a member of the Men's Fellowship group. Dr. Kirlough is a big supporter of public education and has helped Buckeye Local Schools with levy campaigns and is a long standing trustee on the Buckeye Education Foundation.
David A. Wiedie, DDS
"Dentistry changes lives!"
My Mission
"I strive to provide my patients with the most gentle, as well as the most thorough dental care they have ever experienced. Common wisdom states that people don't care how much you know until they know how much you care. Through a combination of true concern for my patients and their optimal health, continuing education, and the use of advanced technology, I am able to provide my patients with the best that dentistry has to offer."
Education
Denison University, Bachelor of Arts in Chemistry Granville, OH
Case Western Reserve School of Dental Medicine, Doctorate of Dental Medicine Cleveland, OH
Continuing Education
Dr. Wiedie successfully completed advanced training in a variety of dental studies, including his General Practice Residency at Cleveland Metro General Hospital. He is a graduate of The Pankey Institute in Key Biscayne, Florida, and he's studied course work in Occlusal Studies, Anterior Aesthetic Dentistry, and Posterior Restorative Dentistry through the Las Vegas Institute for Advanced Dental Studies.
Life & Hobbies
Outside of practicing dentistry, Dr. Wiedie's life revolves around spending quality time with his wife, Beth, and their three rescue dogs, Maximus, Morgan, and Claire. They share five children who are all grown and currently live in California, North Carolina, and Ohio. Dr. Wiedie and his wife also share a passion for Cuyahoga Valley National Park and local, seasonal food; they often volunteer at the farmer's market located inside the national park. They enjoy hiking, and in 2016, Dr. Wiedie and his wife hiked to the floor of the Grand Canyon, staying at The Phantom Ranch, where they have plans to return in 2018. When he's at home, Dr. Wiedie enjoys cooking and listening to music.